College students as an opportunity rather than a problem. And why kelloggs is the perfect brand to do the job.

Why do cereal companies only advertise to kids (they don't have money) and parents (their lives are boring). Why are they never comforting after a breakup or in the middle of a party? You would be suprised at how much cereal a college student eats. Seems like an important demographic to me.



I had an audience in mInd quickly got to the research. And there are a lot of opinions about cereal.





After talking to everyone about all things cereal, one insight stood out: everyone was eating cereal after 11pm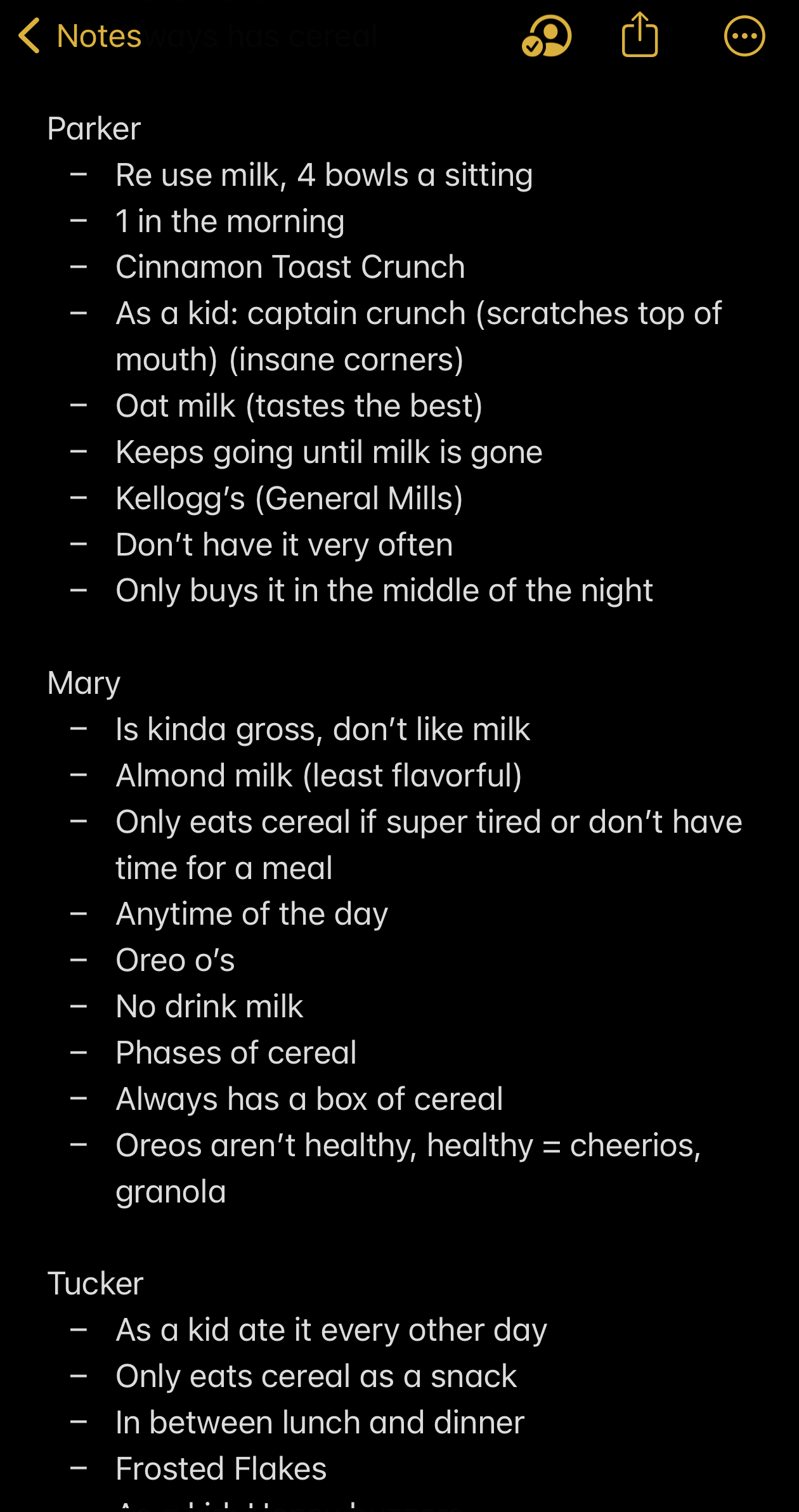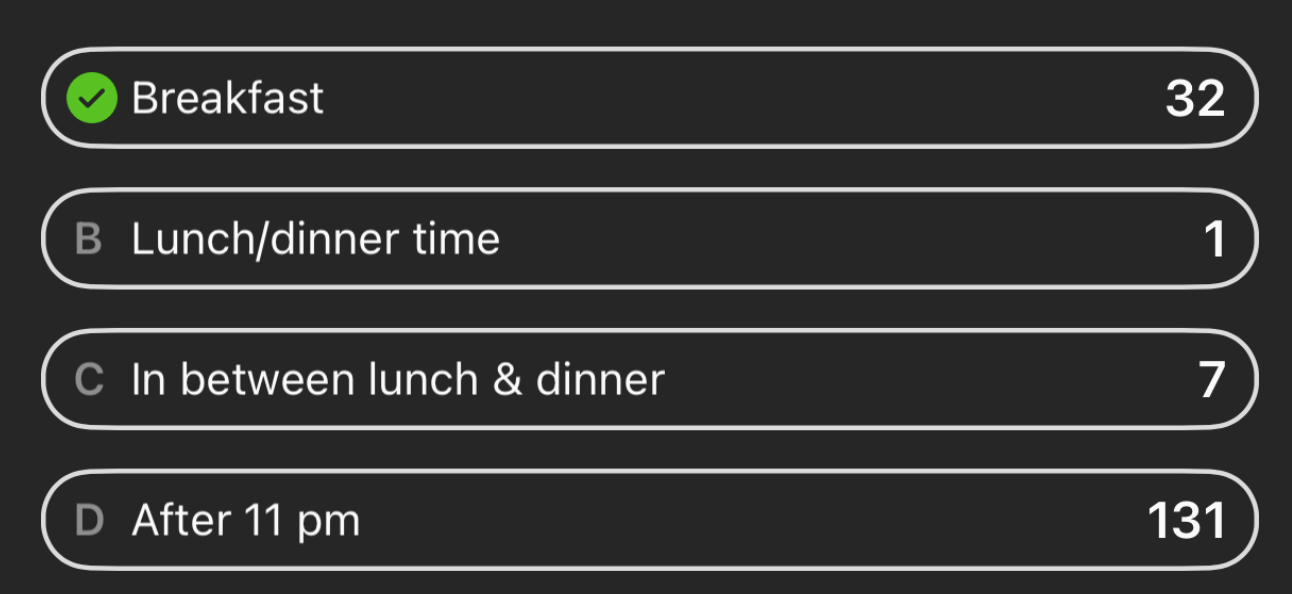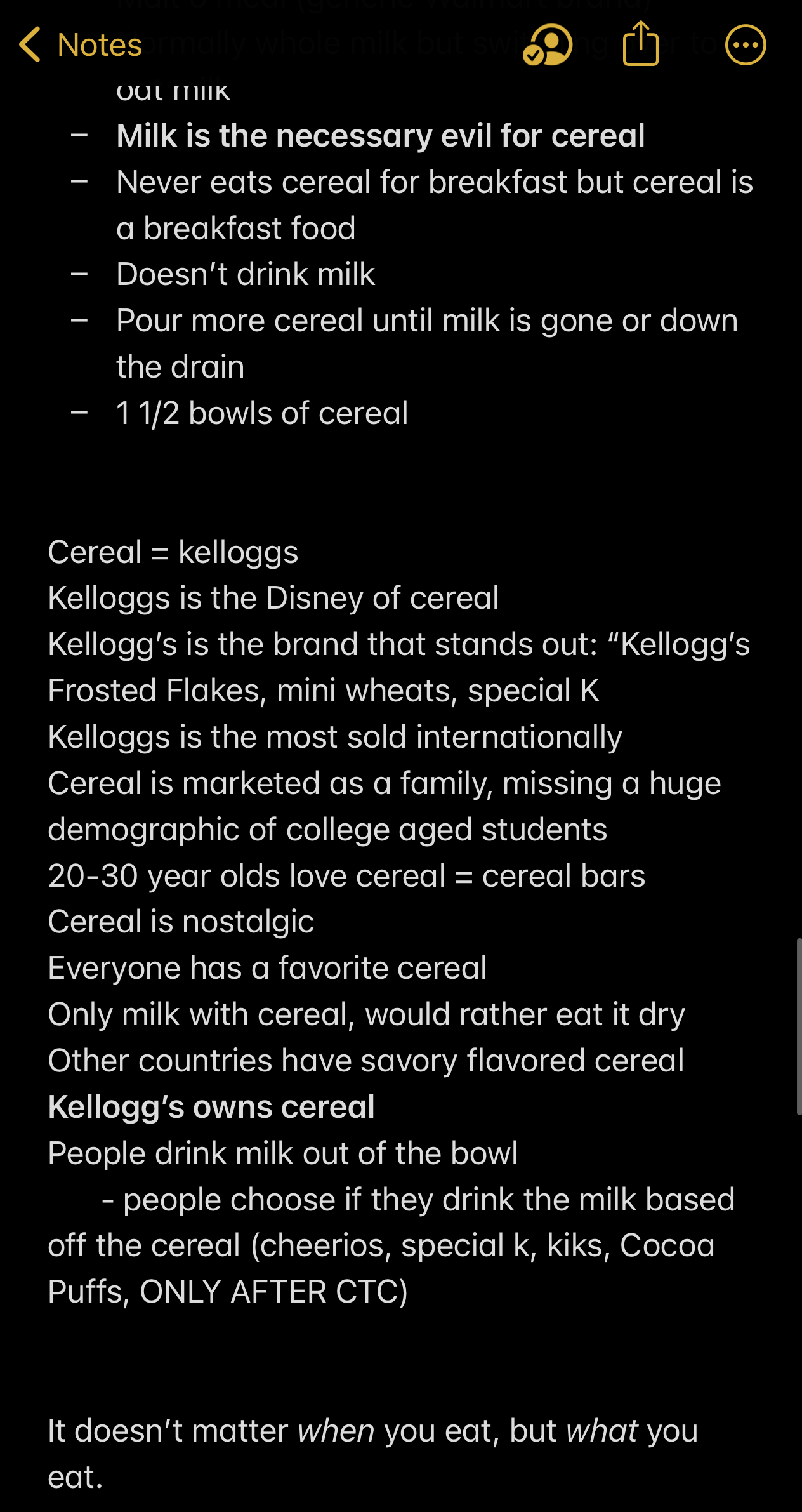 GET

stressed out college students
TO

turn to cereal when life hits them hard
BY

reminding them how easy it is to pour a bowl
See the brief


Strategist: Carinne Crum
Producer: Chloe Albino
Copywriter:

Jake Marchant


Art Director: Gwynie Bahr
Jr Art Director: Chris Mercado
DP: Morgan Capener
Director: Brighton Forsgren